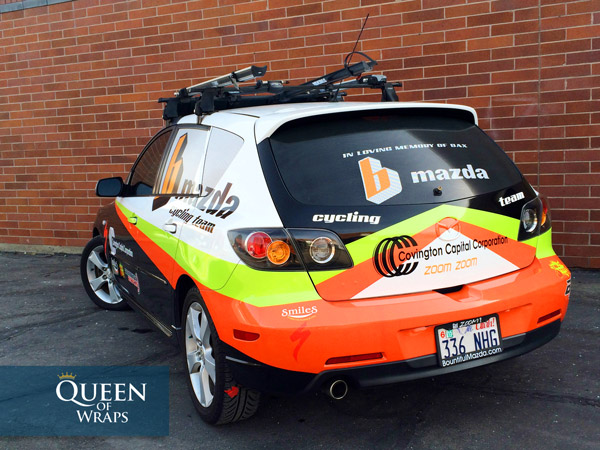 5 Reasons to Have a Street Fleet?
1. Tap into the Market and Skip the Parameters.
Having a mobile billboard allows you to run the show. You can create a billboard while setting all of your own personal guidelines and parameters without having a specific timeframe of exposure or incurring additional placement costs. Not only do you get set the framework, but you also get to advertise to affluent commuters all day long!
2. Begin the Buzz
An overwhelming majority of the American population gets into a car on a daily basis. Having your name and brand on vehicles that these people can see day-in and day-out gets people talking and generates recognition and trust in your brand.
3. Successful Association
People who are exposed to companies and businesses through vehicle advertising associate those brand names with success and establishment within their community.
4. Primetime at No Extra Cost
Having a vehicle or fleet that is wrapped, you get to determine what "Primetime" is to you and your business and it doesn't cost you an extra dime. You can have your advertising work harder for you, during the best times of the day, getting the most exposure without having to pay for the prime positioning, and it is all guaranteed. With other forms of advertising, you don't get the guarantee of exposure and views. You pay extra for prime positioning simply "hoping" you get the impressions.
5. More Exposure All Around
Depending on how often you are on the road, vehicle wrap billboards have the potential to receive up to 70,000 impressions…per day, per vehicle! This is better exposure than you could ever hope for with a newspaper ad, billboard, tv or radio commercial. Choose the advertising solution that costs less and gets seen more!
These are only 5 of the many reasons that vehicle wrap advertising is a solution that your small business should be considering. For more information or to request a quote, call 801-477-6880.