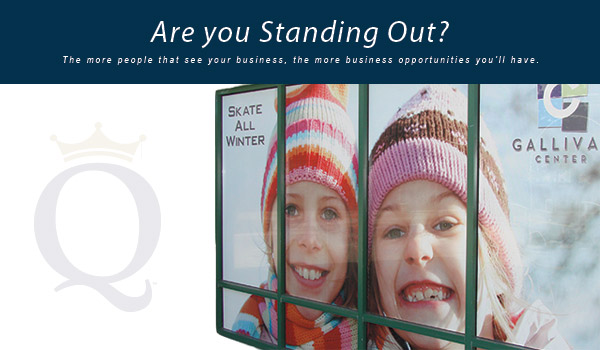 Building Wraps – Advertising That Sticks
How the public takes in advertising is an ever-changing process that marketers cannot ignore. As technology progresses, people are able to shut off ads at the click of a mouse, touch of a button, and the list goes on. Because of this it is critical that business owners consider options that allow them to get in front of their customers without getting shut out.
Building wraps are an incredible option that are extremely cost-effective in the long run. Not only will a building wrap make you stand out among your surrounding places of business, but it makes your business extremely memorable. The lasting impression that your building wrap brings will lead to more business opportunities and growth.
Having a wrap or decals on your place of business turns your storefront into a virtual billboard that you don't have to keep paying for over and over again. At a relatively low cost, you will be getting one of the most innovative and attention getting forms of outdoor advertising in today's market.
When starting your building wrap endeavor it is important to consult with experts that understand the most effective design practices. You want your building wrap to have a WOW factor that also presents a strong call to action in order to secure more sales leads.
The installation process of a building wrap is the most critical part of the process. Having a great design is certainly a start, but if you don't have someone that is able to install it properly, you will end up very disappointed. It is an extremely intricate process and must be done with care. Be sure to do your research and choose an installation company that has previous work to show.
As a leader the industry, Queen of Wraps encourages you to do your research and to choose a company that can help you in all the necessary areas to create an effective building wrap for your business. See our past work and meet our team to discuss your options.