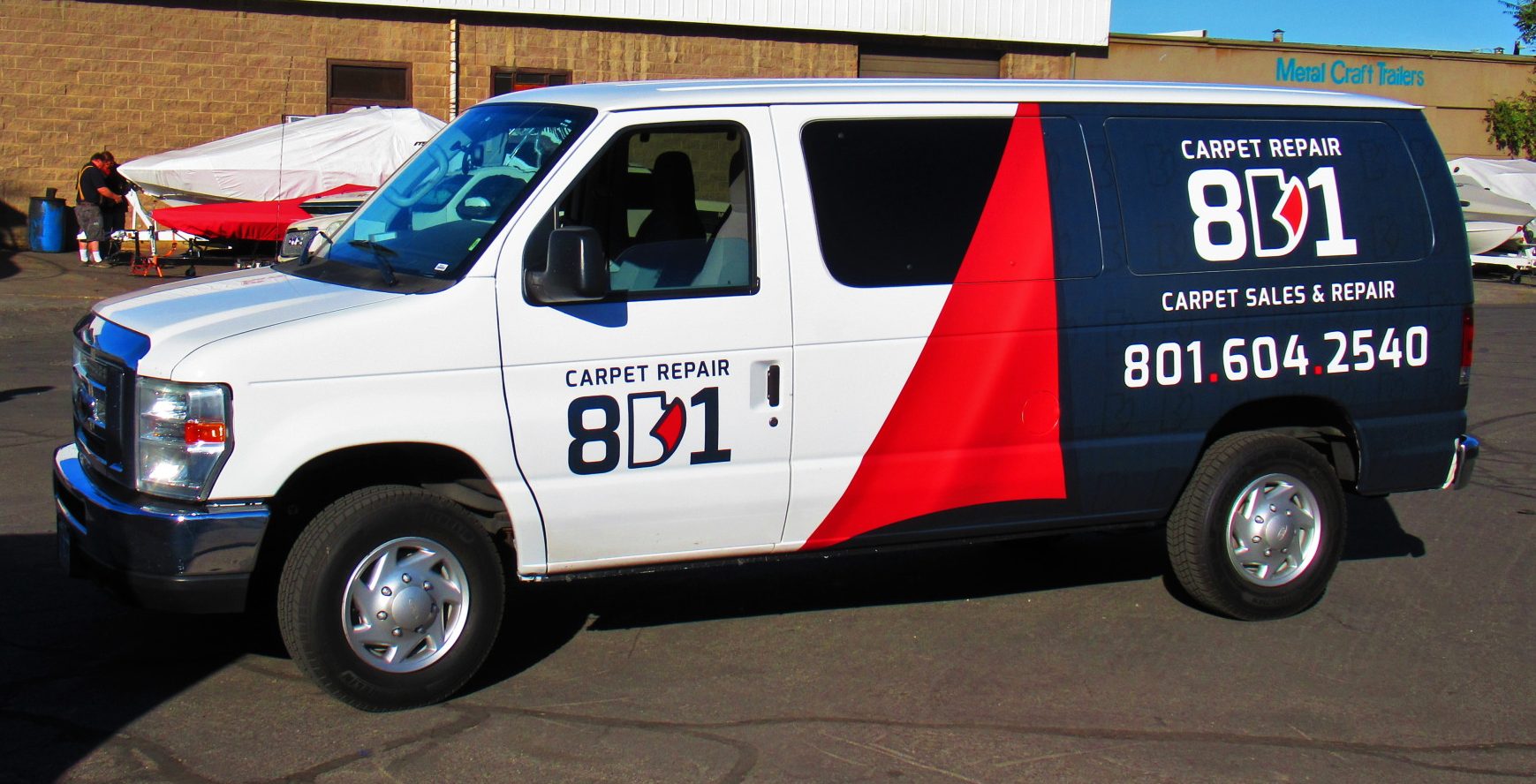 Carpet Repair 801 Case Study
Luis Miranda, the owner of 801 Carpet Repair, came to Queen of Wraps needing to wrap his work van. Luis did not have a logo and had never wrapped a vehicle before. He wanted to look more professional while advertising his business.
Our designers worked with Luis, first creating a style guide and new logo. Using the new logo, our designers got to work on the van wrap design. Our designers created a partial wrap to stay within budget. Luis also used his new logo on some new business cards.
The day he picked up his van with a new wrap, he received 2 phone calls from people that had seen him driving around. That first call was about 15 minutes after driving away from Queen of Wraps.
Since getting his van wrapped, Luis has received at least 1-2 calls per day from people that say they saw his van and decided to call. He is confident his wrap paid for itself within the first two months he drove it around and his business has increased 59%.
Luis feels more professional when he pulls up to a job now and has received a lot of compliments on his wrap. He has also used his logo on shirts and hats so he always makes a good impression.