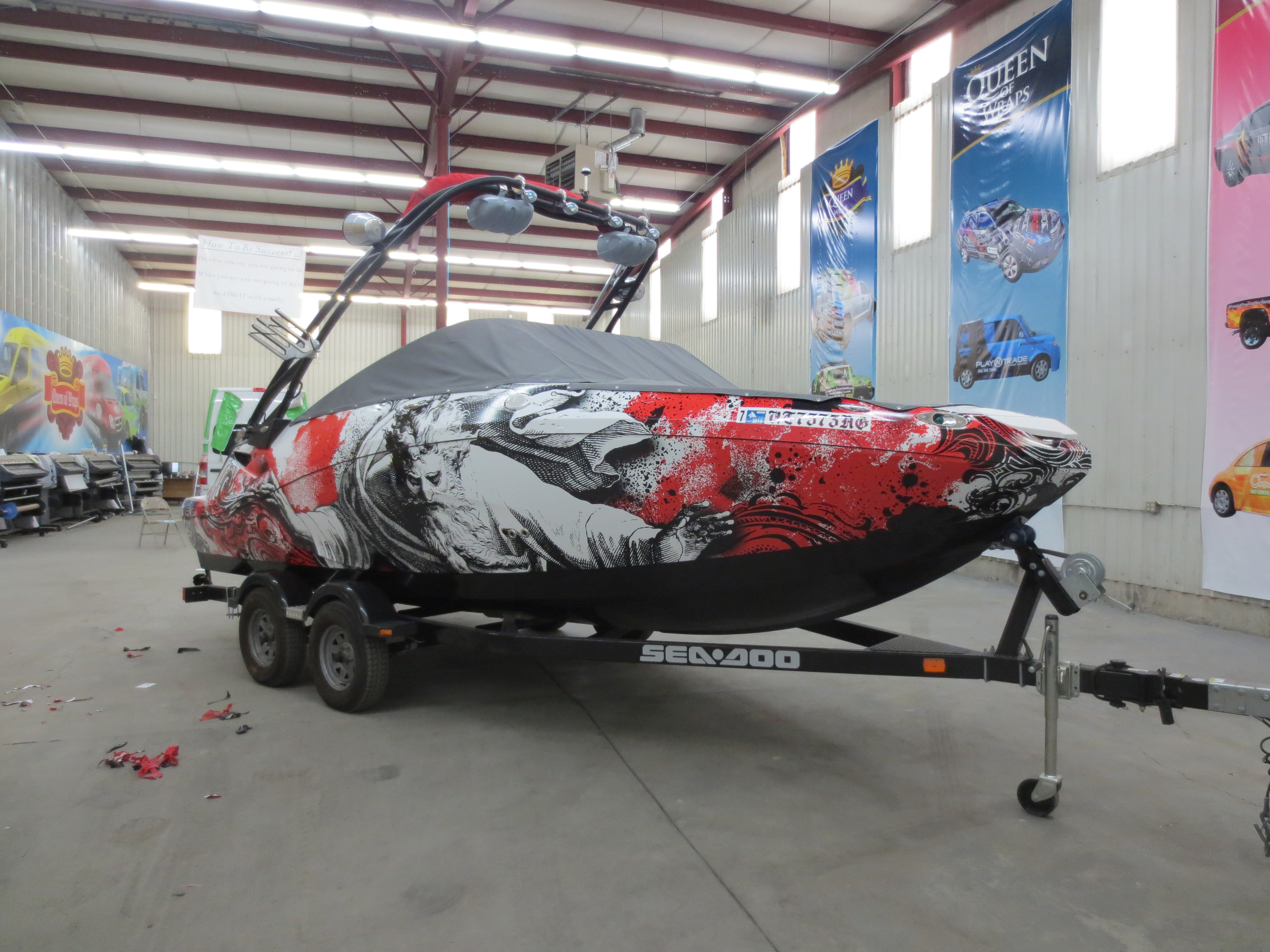 Get Ready for Boat Season
The weather is warming and it is time to start thinking about boating again. This year, the team at Queen of Wraps has already been hard at work customizing boats with vinyl boat wraps.
Boat wraps are a great way to advertise your company or personal style on the lake. The custom boat wraps from the Queen of Wraps are all produced using a marine rated 3M vinyl and over laminate. This ensures that even in the most extreme conditions, your wrap will keep looking great.
Generally, boat wraps are more for personal use rather than for advertising a company. However, when used for advertising, they create a big impact. Imagine pulling up to the launch ramp with your fully customized boat graphics. This is a great way to attract the attention of your target market and audience.
If you want the most bang for your buck, look to wrap your boat and truck with matching graphics. This will help complete the advertising scheme and really make a big impact on viewers.
For more information about boat wraps or vehicle graphics, contact the Queen of Wraps