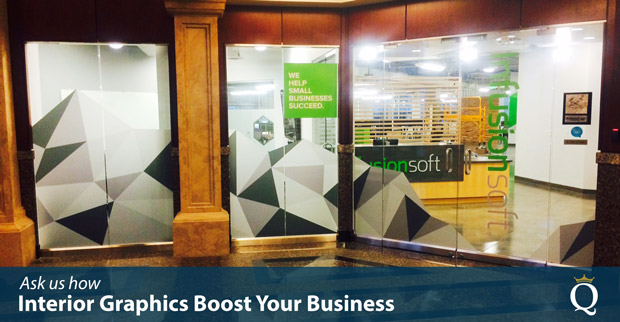 Interior Building Wraps Help Corporate Culture
In today's ever-changing and dynamic world, creating a strong and enticing culture in the workplace for your employees is critical. Living in the visual world that we do, it's hard to maintain people's attention and overall engagement. Corporate culture has become somewhat of a buzz word over the past several years simply because the importance of it has risen more than ever before. Using interior building wraps in the workspace is a unique and innovative way to create a unique company-wide culture that will help you rise above the competition in your industry.

Companies that are able to not only create a strong message, but that are also able to incorporate it visually within the workplace are much better equipped to reinforce a unique culture that everyone is proud to be a part of. Wall murals, vinyl and wall graphics are a great way to create an environment that is fun and exciting for the employees that work there.

Given the amount of hours people will spend at their jobs, they want to feel like they are contributing to the overall greater good. Having corporate core values that everyone can know, understand and take pride in will always produce a far greater return. Whether you have lobbies, conference rooms, gathering areas, or offices, all of these spaces are a great place to start spreading your internal message in a way that it can't be missed.