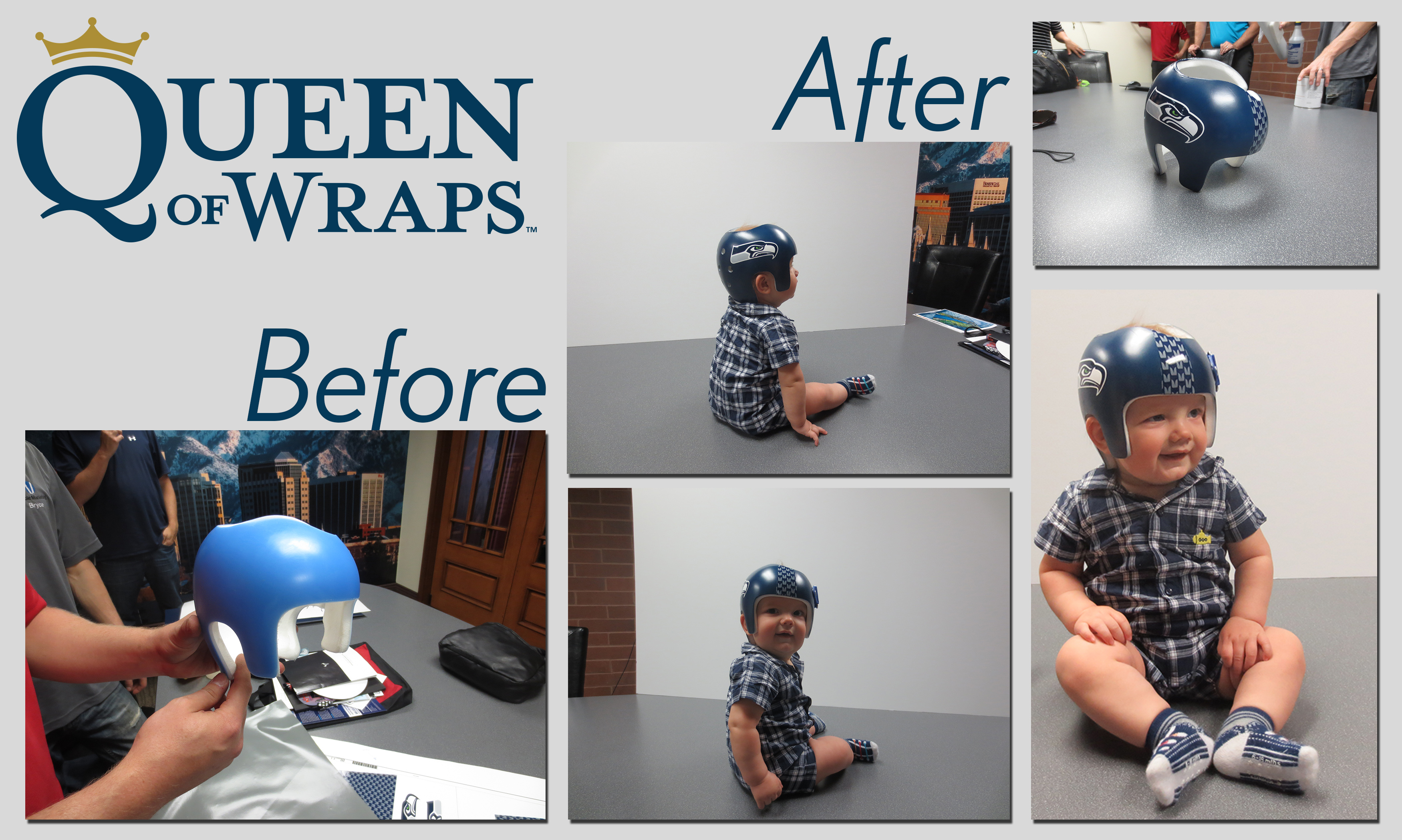 Our First Baby Helmet Wrap!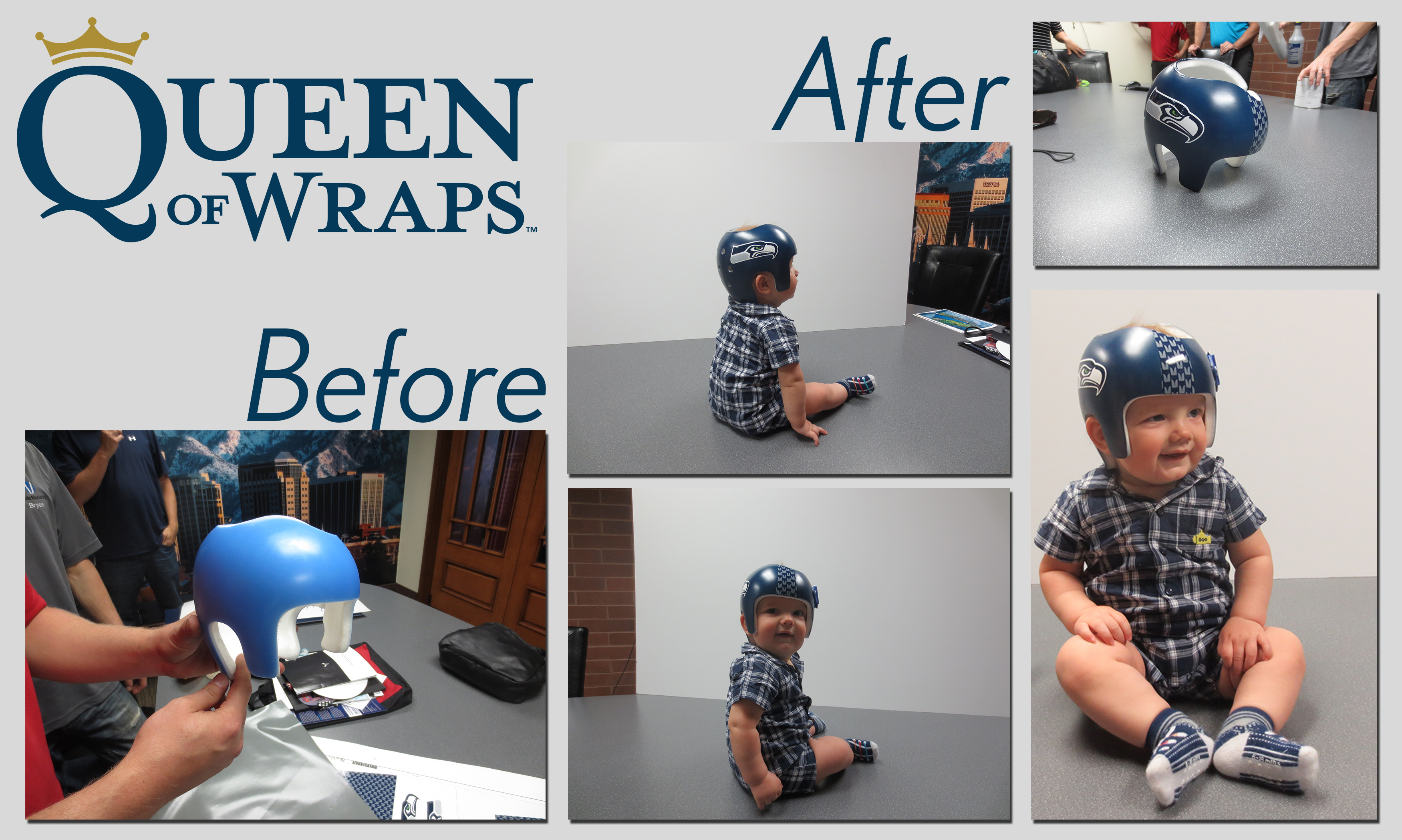 This week we got to help out our little friend Henry with his first helmet wrap! Henry is the biggest Seattle Seahawks fan. As a result, our design team worked up a replica of the pro teams helmet layout to place on Henry's helmet. The results were fantastic!
Queen of Wraps is happy to offer this free service to families who's children require helmets and bands for any medical reason. For more information about our program, please contact Bryan Griffith at 801-483-9465 ex 155.
In addition to helmet wraps, Queen of Wraps is Utah's source for vehicle wraps and boat wraps, banners, and trade show displays.