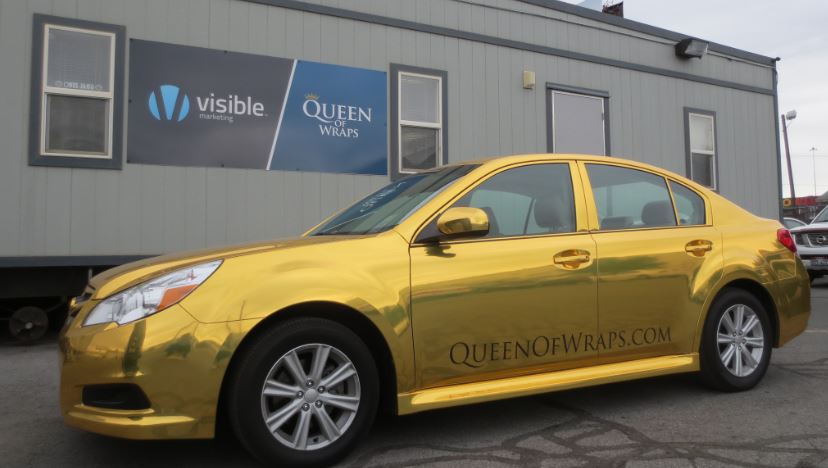 Queen of Wraps wins Communicator Award
Each year, the International Academy of the Visual Arts chooses the best marketing materials from the past year to be honored with the Communicator Award.
For the 2014 awards, Queen of Wraps was chosen to win an Award of Distinction in the field of print advertising for our Gold Chrome Subaru Vehicle Wrap. This vehicle wrap has been turning heads in Utah over the past year and now it has turned the heads of visual art judges. https://bit.ly/1fVBonn
This year, over 6000 entries were received for the Communicator Awards. Of these, only a select few were chosen to receive awards of excellence and distinction. Queen of Wraps is proud to be among the Nation's elite in printing and marketing.
To learn more about Queen of Wraps, or to see the Gold Subaru up close, feel free to visit us at our Salt Lake City vehicle wrap facility.