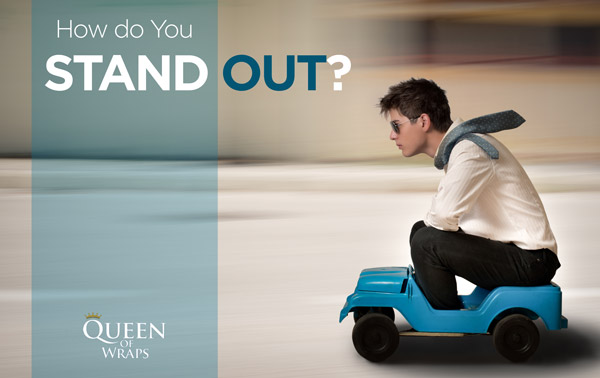 Do you own a small business? Are you looking to stretch your marketing dollar as far as possible? Could your business use more exposure and branding? If you answered yes to any or all of these questions, you're in the market for a vehicle wrap!
Outdoor advertising has taken it to the next level. Small business owners throughout the country are quickly learning that vehicle advertising and branding is one of the most effective ways to spend your marketing dollars. Trumping ROI on nearly all other traditional forms of advertising, having vehicle wrap advertising creates significantly more exposure for a fraction of the cost.
This form of advertising is rapidly rising to the top among advertisers simply because it gets them noticed. Particularly, if your business has multiple vehicles on the roads for appointments, deliveries, consultations, you'll be generating new business leads while they're out and about.
Choosing to install a mobile billboard with Queen of Wraps will be an investment that lasts at least 3-5 years and will leave you beyond satisfied! We take the time to understand your goals and what you want to accomplish with your wrap with our dedicated and talented design and installation teams.
Call 801-477-6880 for a quote today!