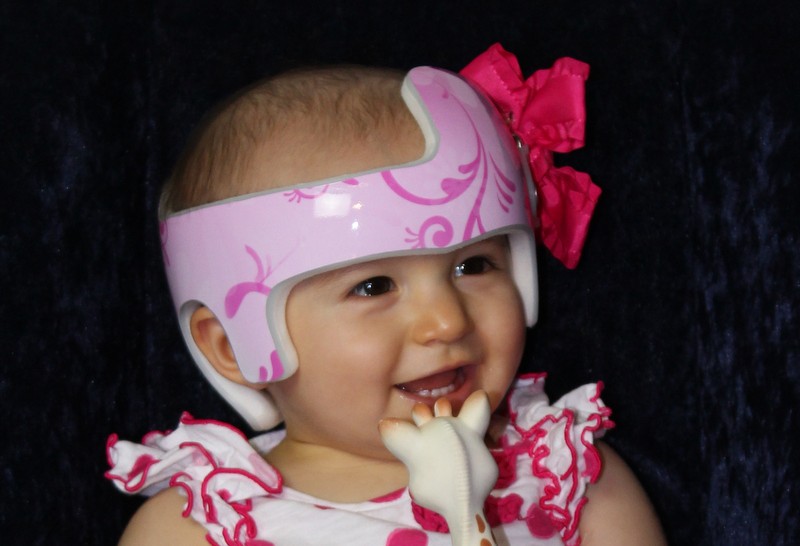 FREE Cranial Band and Helmet Wraps in Utah
Queen of Wraps Cranial Band Wraps in Utah
Queen of Wraps has teamed up with Dallas based charity Wrap Buddies to offer free cranial band wraps to Utah infants and children.
Many Utah children have a condition called plagiocephaly which results in flat spots on developing heads. To help remedy this situation, infants can wear special cranial bands or helmets which help the skull gradually change to a more round shape. While these devices are very helpful and effective, they tend to be a very bland white color. That is where Queen of Wraps steps in!
Thanks to our partnership with Wrap Buddies, we now have templates and artwork for many of the most popular brands of cranial bands. With these, we can help brighten the day of the children and families by offering the opportunity to customize the medical device with a vehicle wrap vinyl.
How Does It Work?
We are just starting this program so we need your help! First, we need to get the word out. Please forward our information to any families you may know that may need our service. Ideally, once a month or so, we will be able to gather a group of 5-10 families and have a helmet wrap party. At these parties, our professional installers and designers will help produce and install a cool design. At the same time, the families will get to meet others who have children in a similar situation. We can even have each family bring some food to share and make a real party out of it. The whole program is offered free of charge.
How Can You Help?
• Spread the word! The link below leads to a promotional flyer with information about the program. Send it to everyone you know.
• Share our Facebook message as we will post regular updates and photos from our wrap parties
• Help share the word with your favorite blogs, instagram, and pintrest community.
• Tell your pediatrician about our program. If we could get doctor referrals, that would really help us reach out to a lot of people.