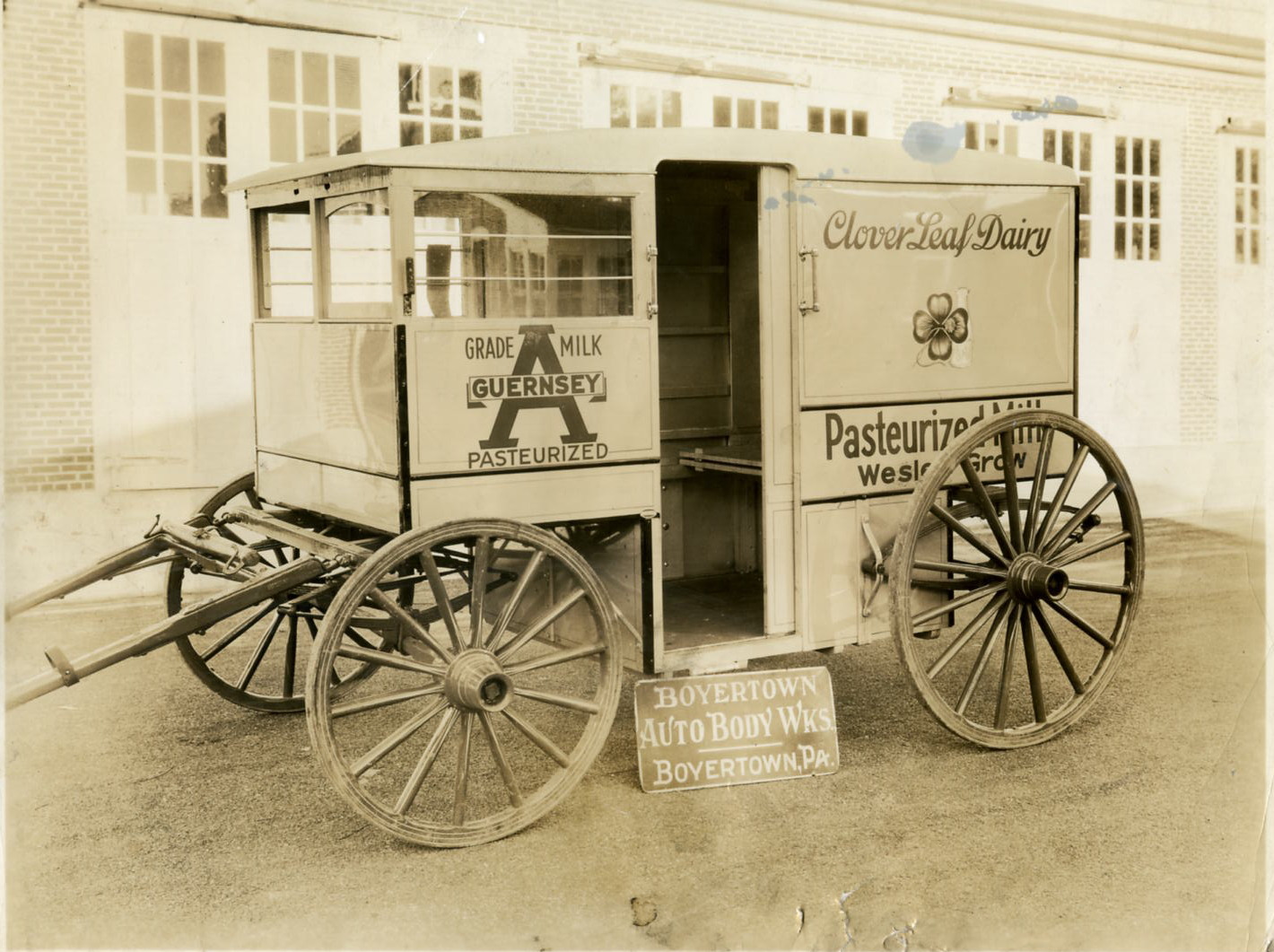 Where Car Wrap Advertising Started
In today's world, it probably hasn't crossed your mind often where car wrap advertising even began. With sign, logos, brand and billboards in our faces all day, every day, it's hard to imagine living in a world without the constant reminders. Although it is rarely fathomed, there was a time that preceded being bombarded by messages from companies and businesses.

In the 19th century, salesmen who traveled by horse and carriage, started to incorporate the concept of lettering and graphics on their carriages in order to help promote and sell their product(s). It wasn't until the 20th century that horseless carriages came along and the dairies that sent milkmen out to millions of doorsteps a day started to adopt the idea of vehicle advertising.

In those days, there obviously wasn't technology to wrap vehicles like we do today, but each vehicle was hand painted by professional sign painters. Given their resources, they did an incredible job of branding themselves and maintaining consistency of their image.

Today, with our technologies and resources, you can put nearly any image, graphic or message on a vehicle that you desire. With these capabilities, having a vehicle is just another way to potentially help grow your business within your local community.

It goes without saying, things are very different and we live in a much more competitive environment. Nearly everyone has something to sell, or works for someone that does. Having a strong brand image is one of the most important aspects of running a business in today's world. In order to do this, you have to stand out from your competition. Having a vehicle wrap in Utah is one of the most cost effective forms of outdoor advertising, yielding some of the highest returns on your investment.

If you are interested in finding out more about vinyl car wraps vinyl wrap cost, visit our vehicle wraps page or our Frequently Asked Questions page. Call or email us today for more information on getting a free quote on getting your vehicle(s) wrapped by Queen of Wraps.